Using different security programs to protect your web browsing is becoming quintessential to retain your right to privacy. Most of us have already acquired much needed antivirus programs for all our devices, but it doesn't seem to be enough anymore. Hackers and surveillance enforcers are becoming sneakier every day, making it hard for basic internet users to stay protected.
Thankfully, the practice of using a VPN is becoming more and more popular, though most people still use it exclusively for their PCs and laptops. However, latest studies show the increase of the internet traffic on mobile devices, meaning that today it's just as important to protect your mobile phone or tablet, as it is your PC. In case that you are considering getting a VPN for you Android device, here are a few providers that are definitely worth their salt.
1. Fast Secure VPN
We'll start off with a very down-to-earth provider that is excellent for any form of restrictions and bypassing geo-blocking. In case you didn't know, virtual private networks come in handy for many things, aside from keeping your web activity hidden from the public eye. Fast Secure VPN will provide with both solid protection and great ability to get over any problematic firewall or restriction that may come in the way of you freely surfing the net. The potential downsides of this provider are that the interface can definitely be improved, and it doesn't have that many features to boast abou
2. Express VPN
Express VPN is one of the most renowned VPN companies currently on the market. Through the years they've managed to keep both their clients pleased and their service on a very high level. The name of this company is often found on any list that deals with the crème-de-la-crème of VPN providers, and seeing what they have to offer, their good reputation doesn't surprise.
With this VPN on your Android device, you get a lot of high-quality features, which are most affordable if bought as a part of a yearly package. We'll name only a few to keep you interested – SSL-secured network that is combined with 256-bit encryption, providing you with an envious level of protection for all your sensitive information. What's more, this provider keeps no logs of your activities, another thing that is incredibly important to keep in mind when choosing a good VPN provider. Express VPN has their servers installed in over seventy countries worldwide – add to that unlimited speed and bandwidth with every package you get from Express VPN and it's easy to conclude that this company knows what they're doing. The average speed of connection you'll get is around 7mpbs, which is quite good.
3. VYPR VPN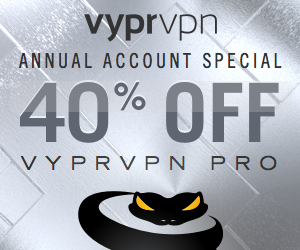 If you're not sure how to read the name of this company, it's "Viper" VPN. They probably chose this name because of their service and interface that are both slick and fast. Just like Express VPN, this provider also has a lot to offer to their users, starting with a very high level of 256-bit encryption, which sets very high standards in the sea of mediocre VPNs. There are 700+ VYPR servers, and they are located all over six continents.
With 200,000 IPs at their disposal, VYPR VPN does a great job of keeping your location and traffic concealed at all times. There are many big names using VYPR services, and one of them is Reddit, which has been their client for a few years in a row.
4. F-Secure Freedome VPN
This provider offers a perk that none of the above do – it comes with an antivirus program. Like you might've suspected, having a good antivirus and a respectable VPN are a match made in heaven for your privacy, because they safeguard it on all fronts. Another feature that IT experts are excited about is the ease of navigation through Freedome's interface. It's made in the model of "one size fits all", meaning that even if your experience in using virtual private network is limited, you'll still be able to manage this VPN just fine.
5. Pure VPN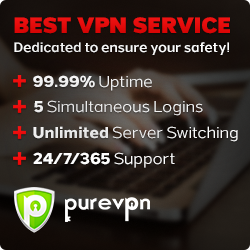 This is one of the providers that have managed to build a reputation in a matter of few years of their existence. They offer a few different options to their potential customers, most noticed one of them being dedicated IP address, which offers to its users another layer of security. The procedure behind dedicated IP is quite simple – you get an IP address that belongs solely to you (unlike with other IPs, which you share with other people on the server), allowing you to keep your location private even from all other users of virtual private network. Thanks to this little catch, practically every pure vpn review is very optimistic when it comes to what this provider has to give. They also have around four hundred servers all over the world and some 80,000 IP addresses, which is plenty to keep you out of sight. All things considered, Pure VPN is last, but not least of the promising Android VPN apps.
– by Adam Ferraresi, contributor of Steadware.com. Adam loves his job in web development and it shows from his articulate and informing articles published on wefollowtech.com. He lives in Dallas, loves his job, his friends and all the food in the world. Adam is 23, but still loves to play basketball like when he was 16.